Whether mountaineering, climbing or on alpine tours: Accidents or sudden illnesses can always happen, even if you're well prepared. That's why it's important to be able to administer first aid quickly in an emergency. A suitable first aid kit is therefore an essential piece of equipment for every mountaineer.
But what should a good first aid kit contain and what should you look out for when buying one? First aid expert and ORTOVOX ambassador Dani Hornsteiner has been giving alpine first aid courses for over 15 years and knows what really matters. As a trainer and head of operations at Bergwacht Bayern (Bavarian Mountain Rescue) she also has first-hand experience of the challenges in mountain sports.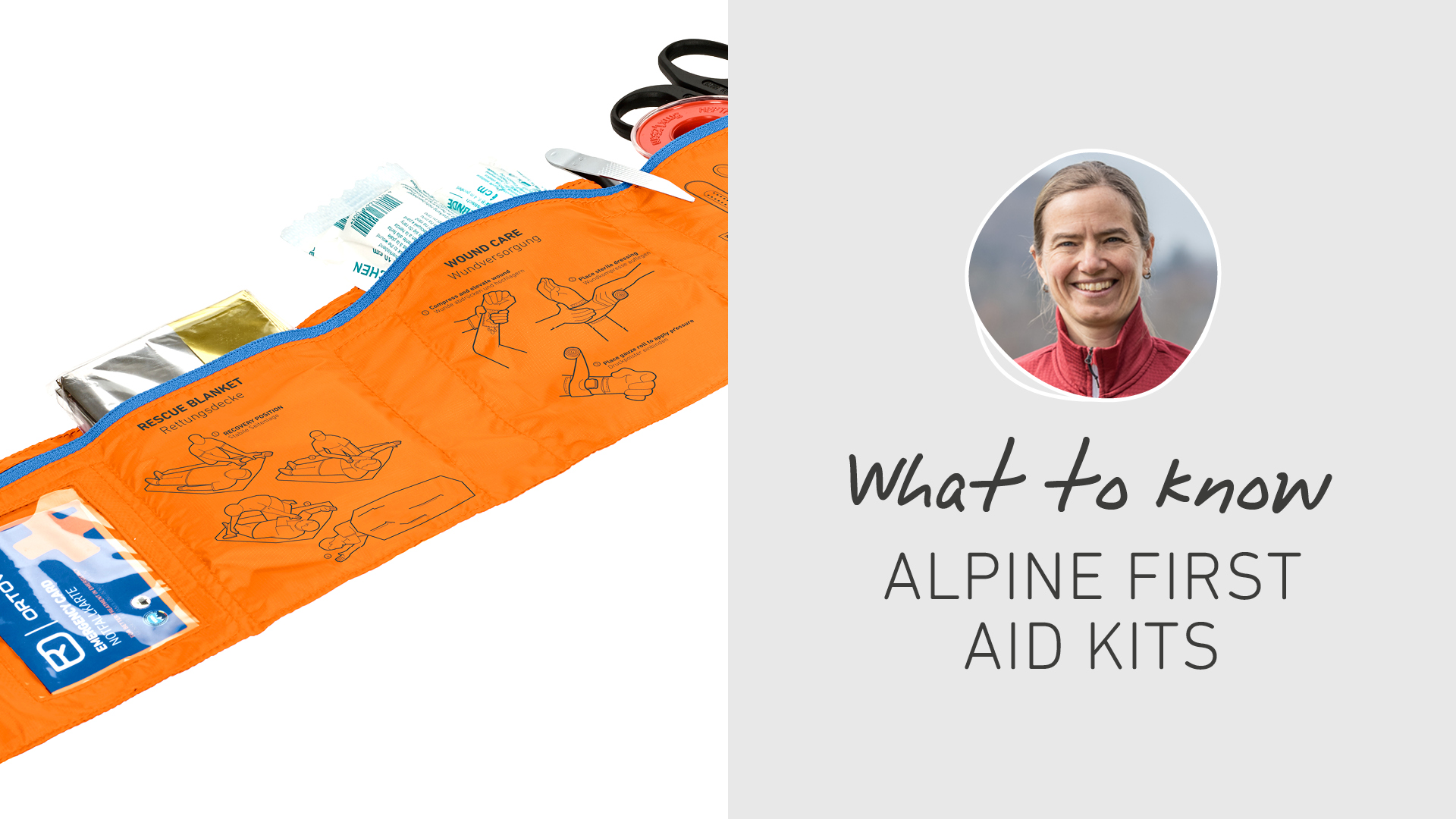 More information in our first aid kit guide
In the ORTOVOX first aid kit guide, you'll find more detailed information about what a good first aid kit should contain and what you should look out for when buying one. Learn from Dani's expertise and you'll be optimally equipped for an emergency.