It only takes a few steps to get your new DIRACT or DIRACT VOICE ready for use on unsecured terrain. On this page, we'll explain how to quickly familiarize yourself with your new avalanche transceiver, make personalized settings and much more!


1. Fully charge the battery
Connect your new DIRACT or DIRACT VOICE to a power source and fully charge it. In addition, learn everything you need to know about the battery of your avalanche transceiver, for example, what you should pay attention to if the avalanche transceiver is stored over the summer months: Useful information about your avalanche transceiver's battery


2. Download the ORTOVOX app
BENEFITS OF THE ORTOVOX APP
ALWAYS UP TO DATE
The ORTOVOX app will automatically inform you of important safety and software updates, so that you can always keep your avalanche transceiver up to date.

SERVICES AND TUTORIALS
Get to know all the functions: Our clear tutorials and instructions will enable you to familiarize yourself with your new avalanche transceiver in no time.
Do you wish to have your DIRACT checked or repaired? Simply create a service request via the app.

CONFIGURE YOUR DIRACT
Use the app to set up your DIRACT and DIRACT VOICE avalanche transceiver to perfectly suit your needs.

FLEET CONFIGURATION
Use the app to manage several DIRACT and DIRACT VOICE avalanche transceivers at the same time and quickly transmit all of the settings to the entire fleet of devices with just a few clicks. Find out how it works here: ORTOVOX App: Advantages & Functionalities

INSTALL THE FREE APP NOW:
For iOS
For Android
More details about the features of the ORTOVOX App can be found here: ORTOVOX APP - all articles
3. Configure your avalanche transceiver
Register your DIRACT or DIRACT VOICE via the ORTOVOX App or your ORTOVOX customer account and benefit from an additional warranty of 3 years, and thus receive a total warranty of 5 years (2 years warranty + 3 years additional warranty).
In addition, you will be the first to be notified of safety-related information and software updates for your avalanche transceiver.
You can read a detailed description of how to register your product in just a few steps via the app or your customer account here: Product registration: advantages, how to & FAQs
4. Get to know your new avalanche transceiver
The DIRACT and DIRACT VOICE are very intuitive and easy to use. Our clear videos and tutorials explain the functions and how to use them in detail.
The Instruction manual also provides a detailed description of the right way to use the DIRACT and DIRACT VOICE.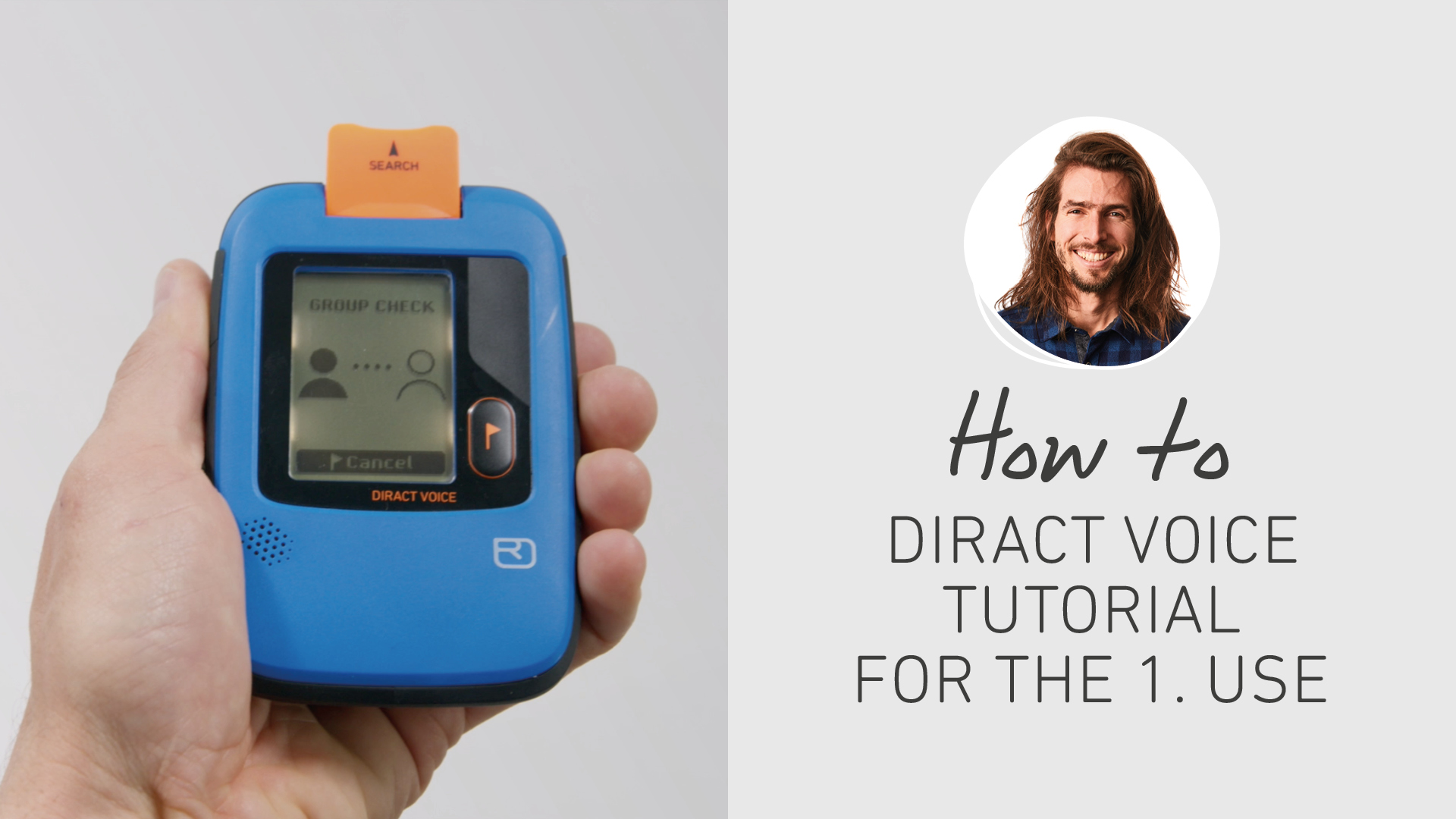 5. A Portal for quick support
Find out when your DIRACT or DIRACT VOICE will need a review in the next article.