Our clothing relies on the unique qualities of the natural products merino and virgin wool. The properties of these materials mean that they require particular care to guarantee their durability.
Therefore, we recommend carefully noting and strictly following the washing and care instructions on the product label.
Here, you can download an overview of all washing and care instructions for your specific product in various languages: Washing and care instructions
Washing and care tips for merino wool products
In this video, Benny and Paul from the ORTOVOX team give you a few tips for caring for merino wool products: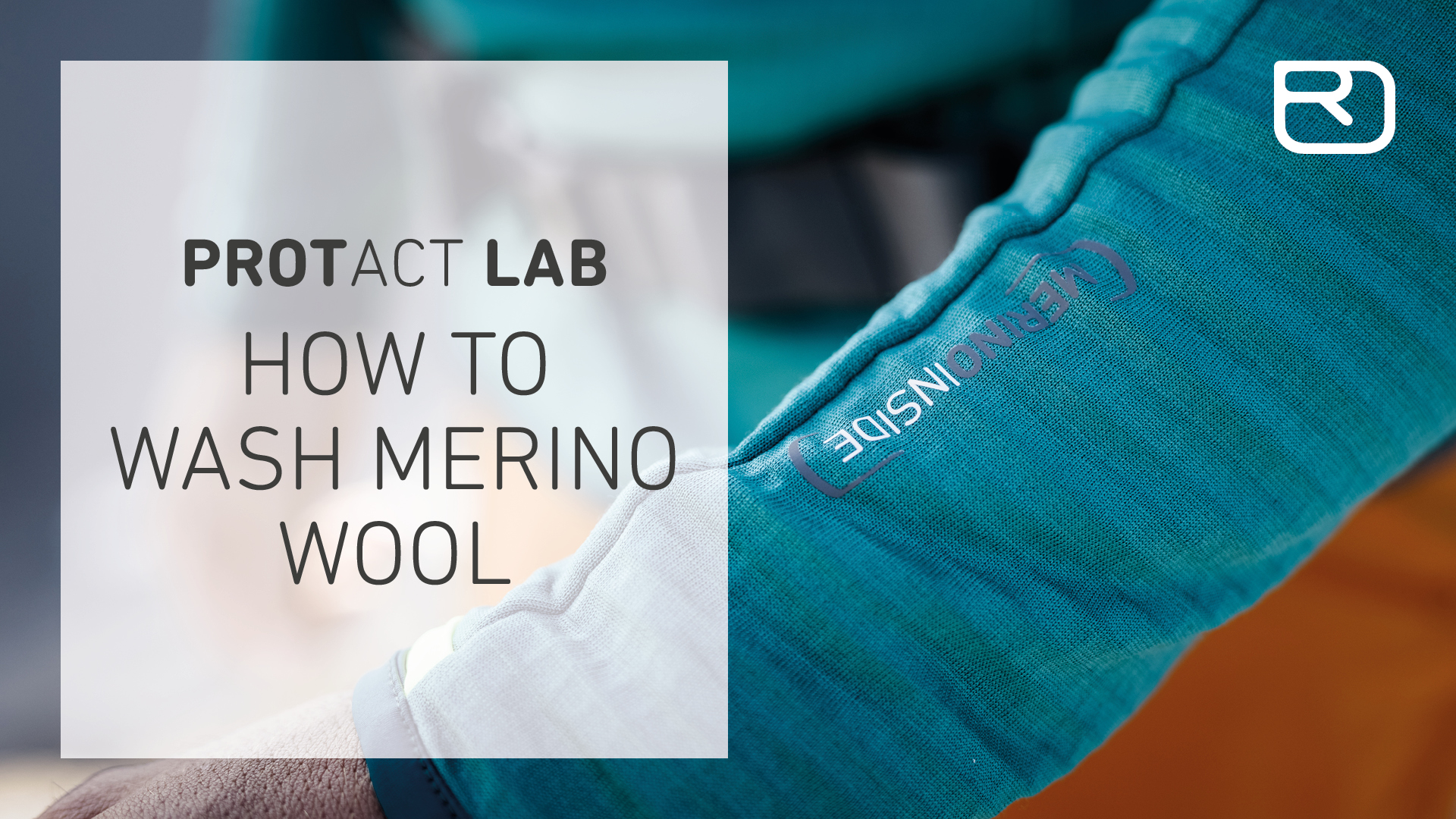 An overview of the tips from the video:
Merino wool products should be washed as infrequently as possible and as often as necessary. Merino wool is self-cleaning and it can often be enough to air the product out.
If you want to wash your shirts after intense athletic activity, please take note of the attached care labels and follow the instructions exactly.
Before washing, turn underwear, t-shirts and long-sleeve tops inside out to protect the merino wool. Fleece items need not be turned inside out, because the inside is merino wool and the outside is robust polyester.
Clothes moths can damage merino clothing. If your clothing is affected, freeze the items at a temperature of -18°C for 7 days to effectively kill the moths.
Tough stains can be pretreated using gall soap before the clothing is washed with other merino wool products.
Please note that merino wool products cannot be dried in a tumble dryer because this will expose them to a high level of mechanical stress.
Hand washing:
Handwashing can expose the fine, sensitive merino fibers to a high level of mechanical stress. Therefore, we recommend you avoid hand washing and use a washing machine instead. Please follow the washing instructions on the label.
More detailed descriptions and tips on how to care for your products can be found in the PROTACT LAB.