Claims can only be made during the warranty or additional warranty period. Find out more here: Warranty and additional warranty: All of the important information
Outside the warranty period, you are welcome to send us a repair request.
Would you like to make a warranty claim on a product? Here, we show you how to do it step-by-step.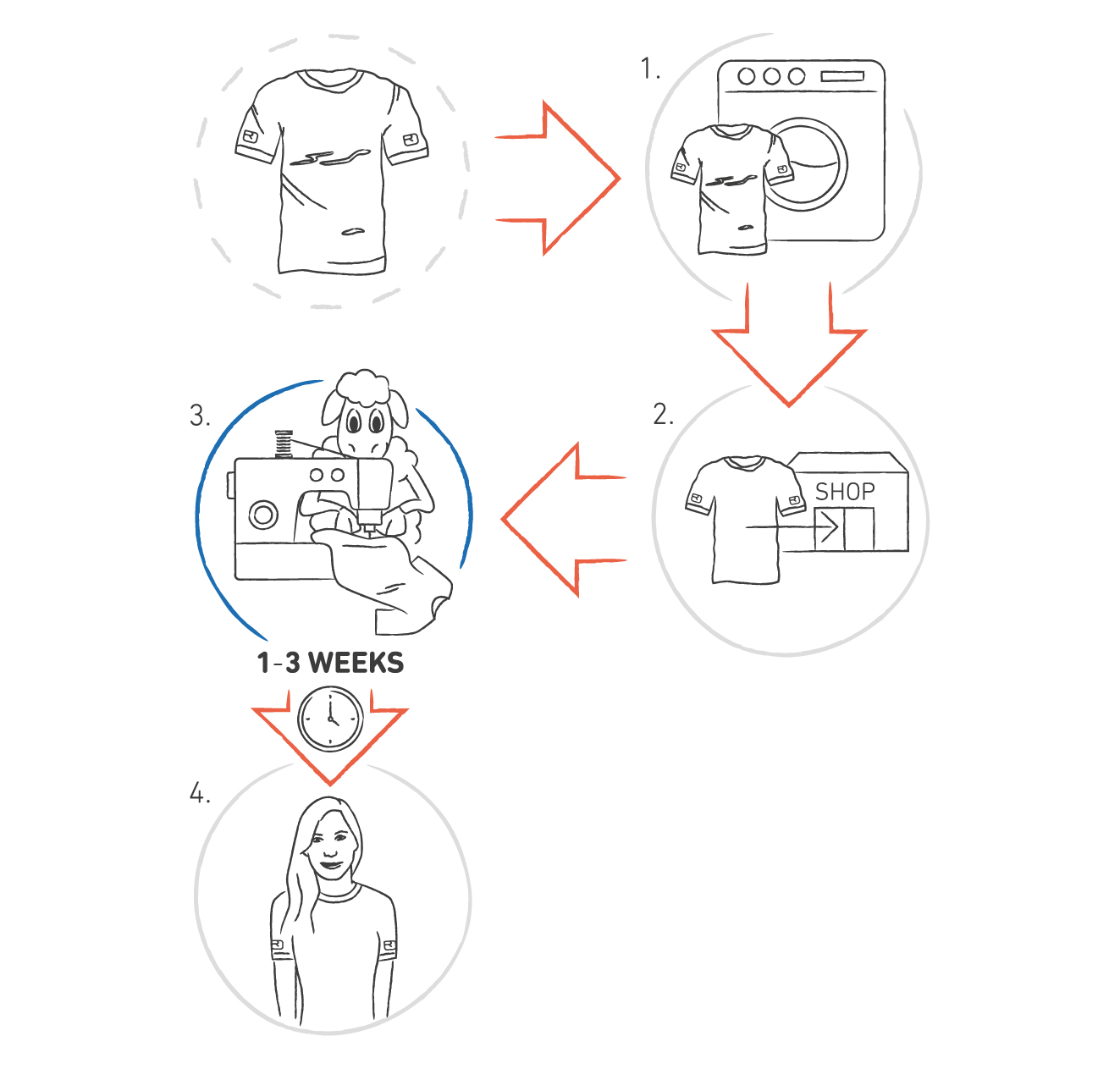 1. Clean the product
For reasons of hygiene and for the benefit of our employees, the product under claim must be cleaned/washed before sending. Please make sure to follow the care instructions on the product label when doing so.


2.Making a claim
For legal reasons, claims must always be processed where the contract of sale was concluded and the transfer of merchandise took place.
The claims process therefore differs depending on where you bought the ORTOVOX product:
Claims on a purchase from an authorized dealer
Please take the item to your specialist ORTOVOX dealer or send it to your online dealer. Please ensure you include your proof of purchase. This is required in order to prove your warranty entitlement.
If you purchased your item abroad, please contact a specialist ORTOVOX retailer in your area. Don't forget your proof of purchase!


Claims on a purchase from our online stores



Please fill out the

claim form

and send it to us together with a description of the defect, detailed photos of the product and a copy of the invoice using our

contact form

with the subject "Claim". We will then be in touch about the next steps.
3. What happens to the item under claim
If the claim is justified, we will repair your product for free. A repair is always our principle aim in the interest of sustainability. Only if this is not possible will we replace or refund the product. Because our ORTOVOX SECOND LIFE products are unique, it is unfortunately not possible to replace them. If it is not possible to repair the item, we will therefore automatically refund it.
In the event of an exchange or refund we will retain the product. Please notify us in advance if you would like us to return your product to you! The refund will be made using the same method of payment you used to pay.

4. How long will it take to process my claim?
Processing normally takes 1–3 weeks. It may take slightly longer depending on the country the claim comes from and whether further queries are necessary. If your product arrives unwashed, the processing time will be extended by an additional 2 weeks!